There is a certain excitement about watching sports games live. As a football fan since I was a kid, I make sure to find ways to watch the live coverage of the games of my favorite teams. Then, I will keep on smashing the replay button of the highlight video of the game.
Fortunately, I discovered the StarTimes ON app, which lets me watch live football games. As one of the largest video streaming services in Africa, StarTimes offers live tv and other entertainment content to its users via its official mobile app.
Learn more about the StarTimes ON app and its features below. Check how I follow the live games of my favorite football teams on the StarTimes ON app.
Discovering StarTimes
Setting Up the StarTimes ON App
Exploring the StarTimes ON app
Watching a Show on StarTimes ON App
Catching Live Football Games on the StarTimes ON App
Using the StarTimes ON App for Kids
Discovering StarTimes
One of the most popular digital terrestrial television and satellite television services in Africa is StarTimes. Undoubtedly, everyone in the Sub-Saharan region knows StarTimes and the wide range of entertainment content available to its customers.
StarTimes is a leading company in Africa that caters to everyone who wishes to enjoy digital television. StarTimes is operating in 30 countries with more than 13 million DVB subscribers and over 20 million OTT users.
Although StarTimes was established by a Chinese engineer in 1998, it flourished when it started to expand the business to Africa. Interestingly, StarTimes became Rwanda's first digital television company and was officially licensed in 2007.
To cater to more consumers, StarTimes offered its OTT services aside from its digital television in 2018. This prompted the massive expansion of StarTime through its video streaming services called StarTimes ON.
Introducing StarTimes ON
I already knew about StarTimes as popular digital television operator in the region. I became more interested in the company's services when it launched its video streaming service (OTT).
StarTimes also launched its official OTT mobile app alongside its video streaming service site. The Startimes ON app is available on the Google Play Store and the Apple App Store. StarTimes ON is free to be installed so that users can enjoy its content.
StarTimes recommends downloading the StarTimes ON app on devices running with Android OS 4.4 and up and iOS 11.0 or later to ensure the app's compatibility with the mobile device.
Download Link:
Google Play Store and Apple App Store
Setting Up the StarTimes ON App
When I found out about the StarTimes ON app, I immediately installed it because I knew that it had a long list of exciting and engaging content. Upon installing the StarTimes ON app, it asked me to grant permission for it to access some information on my mobile device.
StarTimes ON wants to access local file storage to read, delete, and modify any content. The app also needs a stable internet connection, so it asked to receive data from the interview, view network connections, and have full network access.
Besides the permission requests, the StarTimes ON app prompted me to read its Privacy Policy and Terms of Service. It simply explains the information that the app collects and how they use it. The StarTimes ON app assures its users that it values their privacy.
All of the information collected by the StarTimes ON app is only used to improve its service. The ap also laid out the specific circumstances where it would share the collected data with other parties while ensuring maximum security for the online protection and privacy safety of its users.
Starting with the StarTimes ON App
I liked that the StarTimes ON app asked for my favorite content or genre to personalize my experience on the app. It shows how it values the needs and interests of its users. Upon choosing my favorite content, the app recommends shows and content available.
There are eight main options for the content genre on the StarTimes ON app: series, kids, sports, movies, news, music, documentary, and variety. I chose sports alongside movies, series, and music.
I can also choose as many as I want from the genres. Then, when I proceed to its Home page, the StarTimes ON app displays the top-rated shows of the selected genres as recommendations.
Exploring the StarTimes ON app
One thing I immediately noticed on the StarTimes ON app is its sleek and organized user interface. I liked that the content, tabs, and show previews are organized, so it will be easier for mevto look for the shows I am be interested in watching.
There are three main tabs on the StarTimes ON app: Home, Live TV, and Me. On the Home tab, I can explore all the available shows and content on StarTimes ON. However, most of the shows displayed on the page are the app's recommendations.
The second tab lets me watch live TV. I do not need an actual TV to see what shows are being aired. I like that I can catch the current episode of a series, even if I am just watching through my phone.
It is highly convenient, especially if I might miss the show because I am still out and about. Lastly, the Me tab contains the following: my profile, watch history, playlist, downloads, r, coins, and the settings menu.
Creating an Account on the StarTimes ON App
The StarTimes ON app uses the freemium model, which means I can enjoy most of its features and content for free. There is also no need for me to create an account on the app to access its content.
However, it is advisable to sign up on StarTimes ON to save my watch history so that the app can recommend related shows. It is also necessary if I decide to sign up for any of the subscription plans for the StarTimes ON app.
To register on the StarTimes ON app, it can link to my Facebook or Google account. The StarTimes ON app will use my name, email address, and profile picture.
Watching a Show on StarTimes ON App
Like any video streaming services app, StarTimes ON lets me enjoy watching a show by simply tapping the episode. The app displays the series together with its general descriptions. Then, I can explore the available episodes of the series.
If I want to watch a movie on the StarTimes ON app, I watch the video trailer first to see if I am really interested. The app also displays recommendations of the movies or series I could watch after finishing one.
The StarTimes ON app also has a search feature, wherein I can manually look for the shows or content I want to see.
The Video-Related Features of the App
Interestingly, there are many options available on the StarTimes ON app so that I have a great watching experience. First, it is possible to choose the video quality of the content. Remember that watching in HD requires a faster and more stable internet connection.
The StarTimes ON app also supports saving the videos offline. There are shows or movies that I can download to watch anytime and anywhere. Although the free version of the app has a limitation on the content that can be viewed offline
It is also possible to mark the videos watch later. This feature helped me remember the content I came across while exploring the app.
Catching Live Football Games on the StarTimes ON App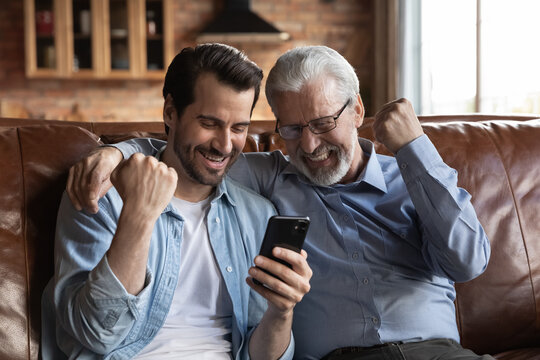 One of the reasons I love the StarTimes ON app is that I can watch the live games of my favorite sport. StarTime has forged partnerships with the biggest football tournament in the world as an official broadcaster.
Imagine that it is possible to watch these football tournaments in one app—StarTimes ON. I can catch live games of the following leagues: CAF Champions League and Confederation Cup, UEFA, African Nations Championship, La Liga, Coppa Italia, etc.
StarTimes ON is also a platform where I can catch the UEFA Nations League and FIFA World Cup and its continental qualifiers.
Aside from live game coverage, the StarTimes ON app offers football-related news, live scores, results, replays, standings, features, and video highlights.
Checking the Available Dramas and Movies on the App
When I explored the content of the StarTimes ON, I was overwhelmed with the number of dramas and movies I could watch. The StarTimes ON app houses great dramas worldwide like Bollywood, Telenovela, Asian, etc.
Various genres are available, such as action, kung fu, comedy, sci-fi, romance, horror, and local life. StarTimes promised that it would continuously add new content to its library.
Using the StarTimes ON App for Kids
The StarTimes ON app is not only meant for adults because it has content dedicated to kids. StarTimes ON is considered a family-friendly application as it has child-friendly content available.
The kids can enjoy watching the best carton channels on StarTimes ON like Nickelodeon, Dreamworks, and many other cartoon programs and channels.
In addition, the StarTimes ON app is a platform where kids and adults can learn from formal curriculum and skill training to science, animal, culture, and human. StarTime cooperates with the Ministry of Education to develop quality content.
Subscribing to a StarTimes ON Premium Plan
There is premium content on the StarTimes ON app, which can only be accessed by availing of its premium subscription.
The plans range from $1.99 to $19.99 depending on the number of exclusive channels and content the users want to access.
One of the best perks of a StarTimes ON premium subscription is advertisement removal. My watching experience will not be interrupted by ads on the app.
Conclusion
The StarTimes ON app lets its users watch live TV, binge-watch series, enjoy movies, and catch live football games.
In addition, the StarTimes ON app proves that it is an excellent OTT service as it is generally free and has exclusive content for premium subscribers.
Alternative: 12 Best Football Streaming Apps for Android & iOS 2022
There is always something going on in the football industry. New matches take place every week. There are such top competitions as the English Premier League, Champions League, and other top European championships. The streaming apps in the list below will help you get access to all of them on your mobile device.
These apps have become a real trend in the past few years. Seriously, who would depend on TV when you can watch all the channels on your smartphone?
Nowadays many streaming apps are not only aimed at streaming but also for introducing you to additional information about matches, scores, live chats, a possibility to make predictions, and a lot more. Everyone can find something for themselves in the list of best football streaming apps in 2022 for Android and iOS devices down below!
1. Live Football TV App & Scores
This app will turn your phone into a multi-optional football fan platform. It contains official TV streams of football matches from all over the world.
It provides match schedules along with multi-platform broadcast listings. And it also includes the latest news from the football world: match stats and events, live scores, news, and analysis.
In other words, the developers have collected all the necessary functions for football fans out there. Any competition, no matter whether it is a recent one or a legendary one, cups, broadcasting competitions from all the popular sources: tv, online, on-demand, online audio, and radio broadcasts.
With this app, you can get the latest updates on scores, match stats, commentary, and also get notifications about the games with your favorite team.
Live Football TV is the smartphone application from LiveSoccerTV.com. This is a reliable source in the sporting world. There is an option in the app which is called "personal calendar".
You can mark important football events there and when it's time you will get a notification. If you want, you can watch the local life and replay broadcast listings chosen by day, team, or competition.
App available on the Google Play Store and the Apple App Store
2. StarTimes – Live TV & Football
Are you looking for a service that will provide you with a ton of channels including sports ones? StarTimes is what you need! With it, you will get a chance to watch exclusive football matches from different leagues, such as Bundesliga, Serie A, Ghana Premier League, FIFA, ICC, Ligue 1.
Add to this the possibility to watch online videos on more than 400 channels and you've got a multi-optional app that doesn't limit you in anything. Since the range of available programs is huge, you can pick up something interesting every day. If you do so, you will get daily recommendations based on your preferences. Besides live streaming, there's the latest news from the football world.
If you are planning to watch a significant football match and you're afraid to forget about it, you can set a reminder and the app will send you a notification before the match starts. By the way, there are automatic notifications of all the important matches. So, wherever you are, you can always rely on this mini-TV in your smartphone!
App available on the Google Play Store and the Apple App Store
3. fuboTV: Stream Live Sports
fuboTV is the only way to watch every English Premier League match live all season long. Stream live matches with Manchester City, Manchester United, Chelsea, Tottenham, Arsenal, Liverpool, West Ham United and every other EPL team.
This app provides live streaming of all kinds of sports, not just football. However, even if we are talking only about football streaming here, this app has a number of decent features that make it stand out from the others. You will get access to more than 65 live channels.
The most popular ones, such as CBS, CBS Sports Networks, FOX, NBC, FS1, NBCSN, NFL Network, NFL RedZone, NBA TV, beIN Sports networks, and many others, will be available at any time.
What is more, new channels are added regularly. The app highlights all the essential events from the sports world, for instance, NFL, NBA, MLB, and so on.
There is also regional sports coverage. Another advantage is that the app has 30 hours of Cloud DVR space. So, in case you miss a match you can watch it later – it will be in the program. You've got three days to watch that game.
The app is multi-functional and works not only with the iPhone but also with iPad and Apple TV. Now there's also an Android version of the app. The quality of streams is top.
The app includes over 10,000 hours of on-demand TV shows and movies – you can watch those between football matches. Finally, the app has been praised by such authoritative sources as Forbes and BGR.
App available on the Google Play Store and the Apple App Store
4. Football Live TV – Live Score – Sport Television
This app is literally a full-packed TV on your gadget. With it, you can watch any football channel, do live streaming and other things for football fans. There are such options as Live Scores, Football Video Highlights, Betting Tips & Daily News.
You can watch any matches and leagues across the globe – no matter if it's Europe, UK, USA Sport, the Europa League, the Champions League, Asian Sport, or Euro & World Cup – they are all available. All you have to do is choose the game you want to watch and the app will show you all the information on that match – when and where it takes or took place.
The impressive range of TV channels is accessible for watching: Sky Net Sports, ESPN, SuperSport, Bein, Silk Sports, Sports Klub, Dubai Racing, Eurosport, Russian Sport, Motor Sports, NFL Network, Pac 12, and so on. What is more, there are such options as Score Preview and Predictions.
You will discover betting tips and live scores that you will be able to see while streaming. Besides, the app contains a collection of memorable videos or cuts from remarkable games. Football Live TV is supported by the Chromecast.
App available on the Apple App Store
5. ESPN
One of the most popular sports streaming app, ESPN, is also a great choice for watching football live streams.
As soon as you launch it you see lots of channels available with different kinds of sport. We recommend going to the news page and then choose the "football" category – therefore you will see the latest news about it and the announcement of the future games broadcasts.
What is more, you can find any stream from the past in the app and then find out all the information about the game – the teams, players, scores, time, and many more. All the facts are placed conveniently on the tables.
And even if you can't watch the live game you can always catch up with live scores so you're aware of the game process.
You will discover that the following channels are available in the ESPN app: ESPN, ESPN2, ESPN3, ESPNU, SECN. The app itself is owned by Disney corporation.
The fans of European football can be disappointed a little because ESPN is an American app and its main concern is American football. Therefore, the data about the European football matches can sometimes be inaccurate and the range of games broadcasted isn't that diverse as we would like it to be.
What is more, note the ESPN works not in every country (that's often the main concern of the disappointed users).
However, it's definitely one of the best apps to watch NFL.
App available on the Google Play Store and the Apple App Store
6. CBS Sports App Scores & News
Sports have always been popular and our time is no exception. There are a lot of soccer fans all over the world, but what to do when your favorite team's match is about to start but you're still on your way home from work?
CBS Sports App Scores & News solves that problem. Thanks to this app, you can:
Receive news from the world of sports around the clock. The news is based on your interests, nothing extra.
Watch exclusive soccer matches and pre and post match broadcasts of major events on CBS.
Watch live soccer games of your own passion
Access sports programs such as NCAA Football, NCAA Basketball, PGA Tour Golf, Tennis, Time to Schein etc.
Get daily betting tips from SportsLine experts. You can earn good money in just a couple of clicks!
The important point is that this app is absolutely FREE when you download it and you don't have to pay anything while using it.
Stay up to date on sports events, especially football! Hurry up and download CBS Sports app.
App available on the Google Play Store and the Apple App Store
7. LaLiga Sports TV
Spain is known for its football clubs, best football players, and for being the world's football champion in 2010. Therefore, for all the fans of Spanish football, there is an excellent app LaLigaSportstv.
But who said you can't watch games of Spanish teams with foreigners here?
The real reason why we added this app specifically to our list is that it is remarkable for its functionality and user-friendly interface.
When you first open the app, you get to the main page where you can choose which kind of sports you want to watch. After choosing football, LaLiga will provide you the latest news from the football world, the schedule of live streams, and the video highlights from the past games.
You can also watch sports channels right in the app. In addition, when you first open it, you can choose several kinds of sports as your favorite ones and then the app will be displaying news about them first each time you open it.
What is more, you can input the information about your favorite football team to the app and the news about it will be always displayed in the first place!
There are literally tons of videos and highlights about football even though the app is concentrated on Spanish football mainly. We would recommend LaLiga to all the football fans out there.
App available on the Google Play Store and the Apple App Store
8. Football Scores – FotMob
FotMob is an app both for Android and iOS that lets you track scores and see match stats. Let's be honest, watching streams consumes lots of data, so if your device is not connected to WiFi, it may not be an option for you. The good news is that you can follow your favorite games without watching them.
This app, as well as the ones below, allows you to update information about the ongoing matches, see scores and read comments. It may be not as entertaining as watching football but it is something and if you are a big football fan, you will probably appreciate it.
This app lets you follow matches from Premier League, La Liga, Serie A, Ligue 1, Champions League, FA Women's Super League, and many others. You can listen to audio comments in 10 different languages. If you've got special preferences, you can create a list of your favorites and read or listen to only what's interesting to you.
In sum, this is a very nice app that lets you stay updated on your favorite teams' games. Download FotMob now and be the first to know who scored when!
App available on the Google Play Store and the Apple App Store
9. Yahoo Sport: Football & More
We didn't place Yahoo higher because it's more a general sports streaming app. however, the main advantage of it is that it makes the special focus on football.
The search engine Yahoo might be in the past, however, its streaming service is quite nice. When you first open the app you need to create your account so the app could provide your personalized feed and recommendations.
You will see on the main page all the latest news from the sports world from different categories. You can also find the information about the game that you didn't see and find out the scores, the history of the game, and so on.
In the football section, you will discover tons of information – the announcements of future tournaments, information about football teams, best players, latest news, analytics of the past games, and many more. It might seem like a lot at the beginning, but the interface is designed quite conveniently, so you won't feel overwhelmed or something.
In Yahoo sports, you will find the broadcasts of any football league on the planet and the information about each team and each player. You can also watch live sports channels if you want. We also need to mention here if you prefer your streaming apps compact and focused, this one is not the best option for you.
App available on the Google Play Store and the Apple App Store
10. GoalAlert Football Live Scores Fixtures Results
GoalAlert is in many ways similar to the previous app. It lets you get notifications about scores. You can follow all the matches of all the European leagues.
There are no audio comments but the app is light and fast. You can change the sound of notifications if you want to. The app goes well both with Android and iOS. The design is wonderful. If you want something simple that lets you learn about your most expected matches, this is a great option to try out!
App available on the Google Play Store and the Apple App Store
11. La Liga: Live Soccer Scores
If you are a fan of La Liga and Europa soccer leagues, then this app is a must-have. The application allows you to get notifications of important events and scores.
You can view the games' schedule and plan ahead which ones you'll be able to watch. If you can't make time for watching your favorite team playing, you can use the app for getting score notifications.
The app lets you create a favorites list as well as get the recent news from the football world. This is an official La Liga app so be sure all the facts are checked and proven.
App available on the Google Play Store and the Apple App Store
12. Liga – Live Football Scores
Liga is an app for Android users that is very convenient for updating scores in football matches. With this app, you can view the results of practically all the significant football games in the world. FIFA U-20 World Cup 2019, 2019 Africa Cup of Nations, 2019 FIFA Women's World Cup, and many other important events can be followed in this app.
The app does not only provide you with scores but it also shows you game cards with goals, players, and their dispositions. There is a lot this app has to offer. Everything is totally free given the condition that you agree to watch the ads.
You can get rid of them at any moment by using an in-app purchase. All in all, if you want to be able to follow football matches from all over the world, the Liga app is for you.
App available on the Google Play Store
These were 12 great apps for watching and following football matches. Enjoy your favorite sport and be smart in choosing apps!